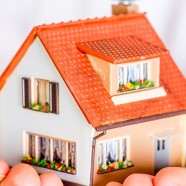 Residential Pest Services:
All-Season Protection From Maine's Home Invaders
Silverfish, beetles, mice, rats, carpenter ants, fleas, ticks and other seasonal and year-round invaders that are common to Maine residents can cause illness, allergy and do damage to property. But safe pest treatment and prevention is possible for all area homeowners.
We provide a wide range of treatment plans to serve the unique circumstances of your family and your home, and we make sure the safety and well-being of the people and pets that live there is always our first priority.
Affordable Pest Protection – Now and Later
A complete, free inspection to determine current pest problems, potential for future problems, and personal and structural concerns provides the basis of a homeowner's treatment plan.
Today, current technologies allow us to recommend service three times a year (Spring, Summer and Fall) for most Maine residents. Three-times-a-year service provides future pest protection, and protects homeowners against future pest issues for no additional cost.
One-time services and annual treatment services are also available – Protect Pest customers are never obligated to recurring service contracts.
Protect your family and your home. Contact us to schedule your free home inspection.