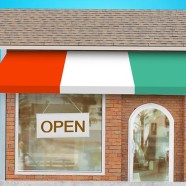 Commercial Pest Services: Comprehensive Protection for Maine Businesses
Whether a business's concern is waterfront rodents, office silverfish invasions, or food-attracted pests at a restaurant, delivery business or health care facility, Protect Pest Services protects your employees and patrons from risk and embarrassment. We bring extensive experience in commercial pest control and prevention for all types of businesses, buildings, and locations across the state of Maine.
Custom Pest Protection – For Your Employees & Customers
Pest protection for commercial spaces focus on conditions that lead to recurring pest problems. We assess all present and past issues to achieve a comprehensive plan for treatment frequency for optimum prevention. Using only the best materials, equipment, and technology available today, we work with businesses to establish the best custom plan, whether that's monthly, or whatever frequency is needed. Our focus is achieving complete control of troublesome pests and protecting the safety and well-being of the people that work in or patronize your business.
Protect Pest customers are never obligated to recurring service contracts. Customers may modify established treatment plans, or cancel future visits at any time. Contact us to schedule your free commercial inspection.